FREE GUIDE:  HOW TO CLOSE MORE DEALS USING YOUR CRM DATA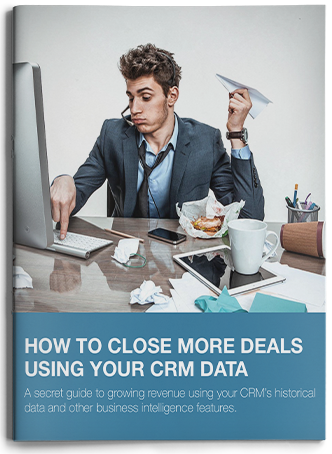 Learn how top KPI indicators and customer buying patterns can help close more deals, faster.
Predicting the future can be a lot simpler than you think when you have a comprehensive database of historical buying patterns spanning across multiple customers in a variety of industries.  Discover some of the most effective KPIs and critical matrix your CRM can offer to help you become a more effective closer.
This guide will teach you:

Why your CRM BI is important to sales.

KPIs and reports to watch.

Your most important matrix.

Monitoring sales activity.