FREE GUIDE:  THE SECRET TO WRITING COMPELLING CASE STUDIES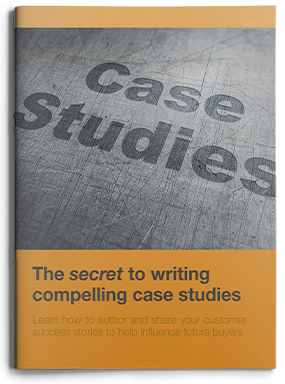 Discover secrets to writing compelling case studies that engage audiences.
Learn a systematic approach to authoring cases studies that prospective buyers can identify with. Illustrate the important differentiating characteristics of your business that demonstrate your complete value as a solution provider.
This guide will teach you:

How to write compelling case studies.

Creating a solid structure.

Interview content.

How to choose the right cases.