Mothernode Introduces "Dialogue"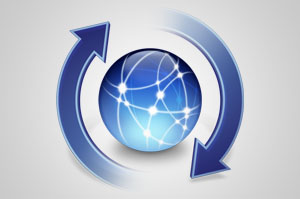 Mothernode launches "Dialogue", a brand new social media style conversation tool now available to its CRM and ERP Customers. Dialogue gives users the ability to interact with one another when managing customer accounts, when nurturing leads and opportunities and throughout each transaction stage within the software. Dialogue improves collaboration throughout the enterprise, by keeping users in touch with what matters most. Depending less on traditional communication like email or phone, Dialogue provides real-time alerts to records in an easy to follow format. The launch comes just before Mothernode's product demo in CRM Idol 2012 and not long after Mircosoft purchased Yammer, who offered similar services as a third-party solution.
"This is a huge addition to our product line that has already become an overnight hit with our existing customers," says Ken Pearson, President and co-founder. "We've got big plans for Dialogue and plan to make it an integral part of our software going forward. We already see that this is re-shaping the way our customers interact internally. Simply put; they love it!"
Mothernode is an official contestant in this year's CRM Idol competition and focused much of its 2012 development initiatives on product enhancements that would specifically be of value by the time the product went through its official demonstration with the CRM Idol Judges in August.
"There are some top companies in this competition," Pearson says, "We have great respect for our competitors and we take this event very seriously. Our company has always had the desire to build the best products we could, but being in the contest has forced us to raise the bar for ourselves. Dialogue is proof of that."
CRM Idol made its debut in 2011 and was created to showcase lesser known or newer and innovative CRM products that deserve attention, yet consistently lack that recognition. In the spirit of Fox's American Idol television show, the competition spotlights a variety of CRM and SCRM products in hopes of introducing top new talent. In the case of CRM Idol, the mission focuses on groundbreaking technologies and solutions in the world of CRM software.
The competition was founded by Paul Greenberg, President of the 56 Group, author of CRM at the Speed of Light, and award winning blogger. His reputation as the Godfather of CRM gave him the ability and support to assemble an all-star cast of CRM experts and analysts that include Jesus Hoyos, Esteban Kolsky, Denis Pombriant, and Brent Leary. Greenberg has also secured the interest and support of leading vendors and media partners in the CRM community such as Salesforce, Infusionsoft and CRM Magazine, just to name a few. Marketo's CEO Phil Fernandez was even announced as one of the 2012 judges.
Last year's CRM Idol Competition produced rewards for many of the finalists, above and beyond the prizes offered by the CRM Idol competition. This absolutely has the CRM industry waiting with anticipation to see who will be the next CRM Idol.
Mothernode CRM is now available for a 15-day free trial. Users can register for a subscription package and learn more about Dialogue at http://www.mothernode.com/dialogue/.
About Mothernode
Mothernode is a leading provider of Software-as-a-Service (SaaS) business solutions for growth-oriented Small and Medium-Size Businesses (SMB). Its flagship product, Mothernode ERP, delivers powerful on-demand applications and components designed to streamline all aspects of operations. Mothernode CRM is a full-featured sales force automation program.
Mothernode ERP and Mothernode CRM were developed with the principles of making the user more productive by automating tasks, simplifying workflow and streamlining business processes. They each contain features and capabilities that often come at an additional expense in competing software, making Mothernode's software the best value for the money.
For more information, visit http://www.mothernode.com or call 1-800-928-6055.