Social Media Leads: "Where's the Beef?"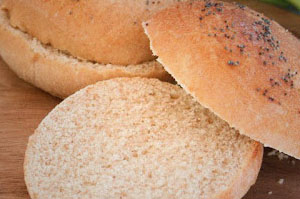 Social Media has become a significant component to many businesses, but not all. Those companies that choose to engage in social media (properly) typically have their hands full, because a variety of business areas intertwine with the social sphere, like marketing, customer service, and PR. But what about sales? Well obviously yes, sales, but are social leads more effort than they're worth? Maybe? Maybe not? Perhaps industry has more to do with it. Retail and entertainment simply have to announce specials, events or promotions to attract buyers, while other industries need to invest more time and resources into converting a suspected social lead into a customer. There are so many variables involved in the social buying process (industry just being one of them) that affect the lead conversion. No matter how you slice it, lead generation via social media and the results they produce for the effort put into them is still a head scratcher for some companies.
Here's the story behind this.
About 6 months ago I, on behalf of Mothernode, had an opportunity to speak with a few others on a panel to a packed audience to discuss how to generate leads from Social Media. The panel was hosted by a well-known local networking group and drew record attendance. Apparently this was something that many businesses struggled with. But this isn't a story about the panel, it's a story about one of the panelists and their business.
Before I continue and because of the context of the article, I'm not going to reveal the real name of the contact I met or the company he represented, because while this a true story about some of their struggles with social media lead generation, they are a very successful multi-million dollar marketing agency, that offers a broad spectrum of services. That being said, social media lead generation is a significant operation within their service offering, but their challenges do not fairly represent their overall success as a company, so going forward I'll refer to my contact as Ryan and his company as "The Agency".
Ryan and I had an opportunity to chat over cocktails after the panel discussions and he took an interest in Mothernode's analytics that could measure the success of a company's marketing efforts, with the ability to drill in deeper to see strengths and weaknesses of a campaign. He was particularly interested in how we were able to harvest leads from Facebook Fan Pages and Blogs. Ryan and Co. were in the business of generating social media leads for their customers and turning them over to pursue, once the level engagement indicated the prospect was ripe for the handoff. The problem was, the Agencies customers, after 2-3 years of poor results were starting to doubt their services based on poor return.
Our initial discussion spawned a couple of meetings at the Agency, where he gave us a run down of the their workflow. Simplifying the process, they had social media account managers that were versed in a variety of tools and services from blogging to customer engagement to find potential leads. Each account manager serviced about 20 customer accounts. Essentially, they were fishing in the social media pool, and when they got a bite (someone that they qualified as a potential buyer) they would turn the prospect and all relevant information over to their customer to pursue the lead and advanced the sale.
My first thought was, 'wow, that sounds like a lot of work to generate a lead compared to other traditional methods', which in its own right was a problem. But the real issue consummated over time; customers were paying between 3k-5k a month to for gun shots that were turning out to be blanks, month after month.
Now, in fairness, the Agency was probably doing a great job at establishing an online presence for their customers and creating valuable content that was worthy representation their business for their respective markets, we were very impressed with what we saw, but that was not what their customers signed up for. Their customers signed up for a social media lead generation.
What was once an exciting proposition for their customers was turning out to be an overall disaster, a costly expense with no or very little return. Ryan was in sales and in his words, "business was good once". In 2010 he rarely had a customer that questioned the value of the services he sold them, at his best guess less than 5% express some level of dissatisfaction.Today, according to Ryan, he struggles weekly to maintain his accounts. His weekly regimen he spends most of his time trying to justify and convince his customers the Agency is in fact turning over quality leads and they (the customer) are not pursuing them correctly or at all. This theory might hold a little more weight if Ryan and the Agency could produce successful case studies that tell a contrasting story, but unfortunately that wasn't the case. The fact was that all his accounts, across a variety of industries aren't seeing an ROI on their social media lead generating services.
Ryan engaged with us to see whether or not there was something that our analytics could demonstrate to his customers that they are indeed receiving quality leads and they could use Mothernode to help them in the sales management process. While Mothernode can offer a wealth of business intelligence including which social media efforts are generating the most positive lead conversion sources, there was certainly the risk of reinforcing what Ryan's customer's are already saying… none or too little to justify a price tag of 5k/month.
One approach we suggested to Ryan and the Agency was to charge per lead. In fact, that's the way most lead services operate. While they're considering changing their model, they'll probably cut their revenue in half if they move to a pay-per-lead model in order to remain competitive, but the process of generating the lead will take the same effort. Regardless of restructuring the pricing model, this still doesn't solve the issue of delivering quality leads.
To be clear, there is nothing that the Agency is doing, at least in my opinion, that isn't textbook social media sales. They blog, interact on Facebook and Twitter and within communities to foster potential prospects. Their process focuses on engagement and nurturing the relationships they make online before handing the lead to the customer. The process assumes that when the lead is passed to the customer they are a warm lead ready to buy.
With all of the effort this process costs the Agency in resources and the ROI it produces for the customer, the obvious question is; is social media a reliable source for developing new business or should companies depend on social media for marketing and customer engagement over pipeline development? Again, back to the beginning, I'm acknowledging that a sale can happen anywhere. We have over 4000 Facebook fans that have yet to buy our product. Ryan's customers are a diverse industry. What are they doing wrong in their sales process? Or are they doing anything wrong? What percentage of YOUR business is earned from social media as opposed to more traditional models?
Is social media clearly not the right place to invest in sales efforts or is the Agency just going about everything backwards?