Your new projects are waiting for you.
Fill your sales funnel daily with Mothernode CRM's integrated solution for ConstructConnect® Insight subscribers. Mothernode CRM makes it happen seamlessly by automatically receiving and loading the latest project listing you already subscribe to in your ConstructConnect® account. Review new projects and related updates easily in Mothernode CRM. One click creates opportunities for the jobs you want to pursue. That's it!
Mothernode CRM for ConstructConnect

®

Customers
3 ways to access your projects
Flat File Integration
For ConstructConnect® Insight subscribers with access to flat file integration services. Mothernode CRM will add new projects and update existing projects in your CRM, daily! Mothernode CRM's flat file compatibility with ConstructConnect® is the complete option for subscribers wanting to access all data available in the project files. Contact your ConstructConnect® Rep for details
Auto Daily Update
If you already receive your daily project update email from ConstructConnect® including the projects you're most interested in, then you can enjoy the added convenience of having that same list automatically added to your Mothernode CRM account. View the details in Mothernode and easily choose the projects you want to add to your opportunities. FREE Option
Project Upload
For ConstructConnect® Customers seeking greater control of project information and wanting to compile and import their project data into their CRM. Mothernode CRM will allow you to import all available XLS and CSV project information for high-precision review and control within the CRM itself. Users can quickly add selected projects to their opportunities. FREE Option
Find out what Mothernode can do for you
Oh yeah. You can also do all this…
Unlimited Customers and Contacts   |   1GB of file storage   |    Send up to 25,000 emails/month.
Simplified Sales Management
Visualize Your Sales Process
Whether you're trying to organize and prioritize your pipeline or get a complete picture of your sales activity, Mothernode CRM's Board View gives you a simple, yet powerful perspective on your sales activity.  Drag and drop Leads and Opportunities as they advance through your sales process. Pin your favorites to the top and easily review and update details, all from the Board View. Apply powerful filtering features to build your ideal board.
Quotes
Powerful, professional rapid pricing
Hands-down one of the most powerful quoting modules you'll find in any cloud CRM. Everything you need for producing quotes and estimates quickly. Mothernode quotes include version tracking, products and service listings, deposit tracking and can be delivered for electronic signing.
Marketing Automation
Intelligent solutions for distributing relevant content
Work smarter, not harder. Mothernode's email marketing automation gives you access to powerful content distribution features that will save you time and make you money. Expanding your engagement capabilities means broadening your opportunities like never before. Whether you're looking to compliment your sales process or retain more customers through better customer service, Mothernode's email automation features are a must-have.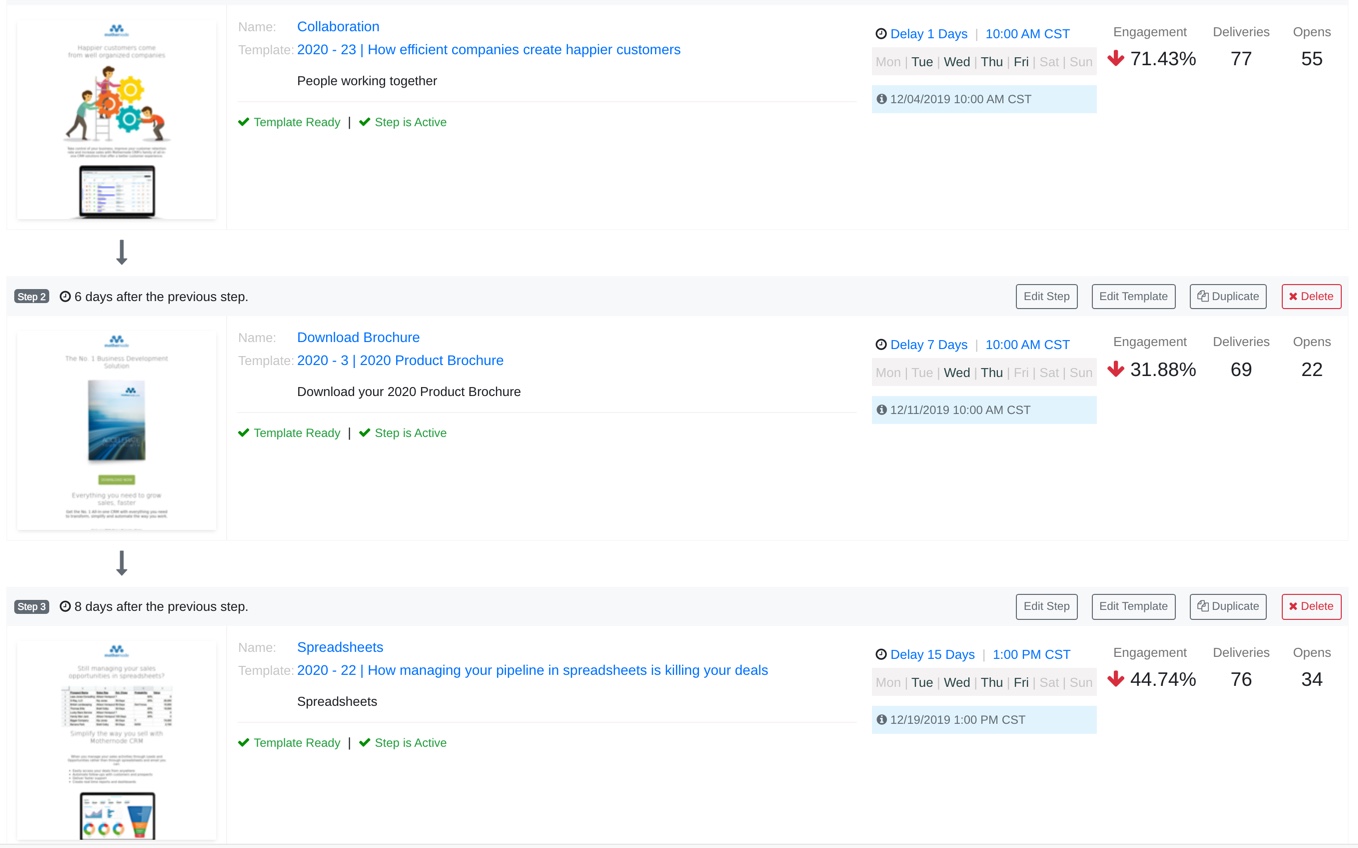 Template Studio
Design tools for non-designers
Mothernode CRM's Template Studio makes designing captivating email a breeze. Drag and drop content from your desktop or image library, quickly add text, links, buttons and more, and voila you've got a brand new, stunning email that your prospects can't wait to receive!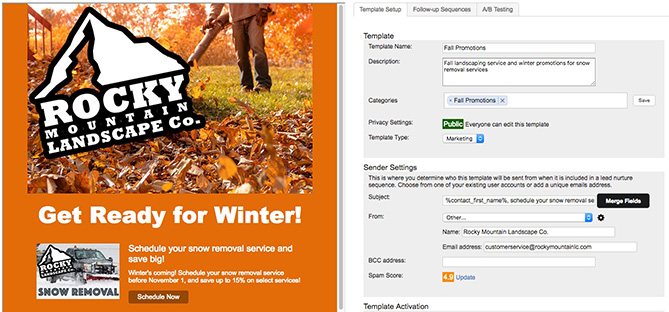 Account Management
Centralized customer data
When it comes to effectively managing your customer data, Mothernode delivers! Everything you need to know about your customer is available in a simple, easy-to-read customer profile. Customize tabs, access contacts and record details. From customer notes and appointments, to communications and follow-up sequences, managing your accounts has never been easier.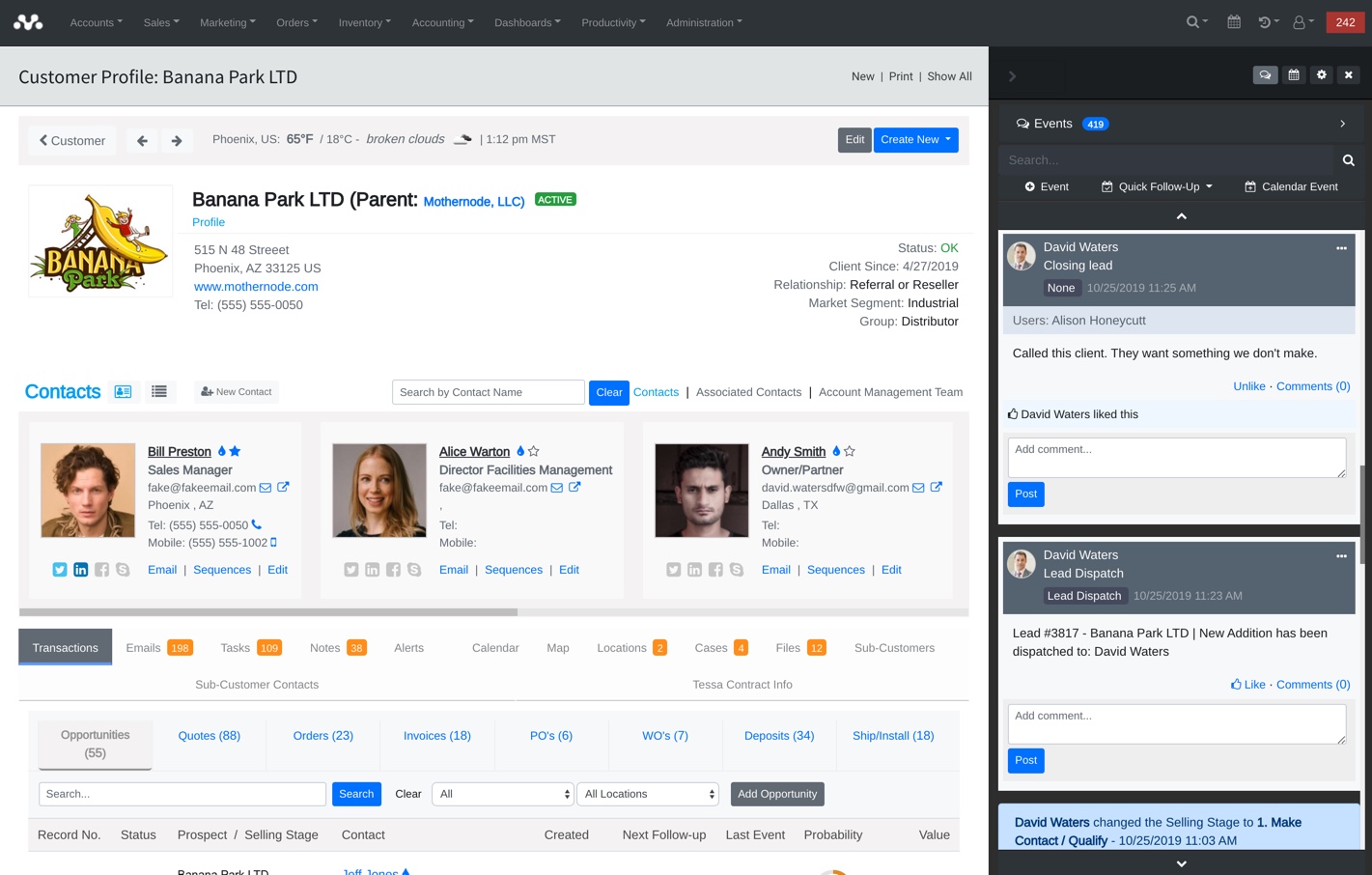 Report Automation
Information you want, when you want it
Do you forget to run reports? Mothernode doesn't! With built-in report automation features, you always get the information you need, when you need it. Mothernode's custom report features, available in each module, let you create your own reports and schedule them to be delivered to any email address you want. Build reports for yourself or send them to your team.

Real-Time Notifications
Stay in the know
With everything going on in your business, from sales to customer service, there's so much to keep track of. Mothernode CRM's notifications provide updates in real-time. Subscribe to the notifications most important to you and you'll always be in-the-loop.
Website Visitor Tracking
Tracking Interest
Mothernode CRM gives you real-time notifications when your contacts (either leads or customers) visit your website. Mothernode provides users with additional analytics, giving them insight into their prospect's precise interests. Track as many domains and websites as you want!

Lead Capture Forms
Fill your funnel
Mothernode's Lead Capture forms let you create and stylize forms for your website, blog and email marketing campaigns. Harvest your online leads and instantly inject them into your sales and marketing processes.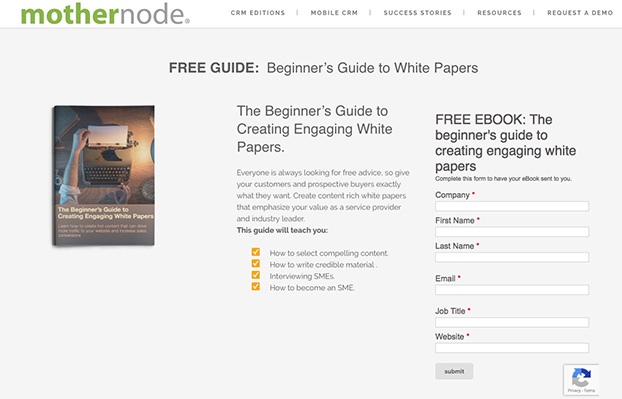 Gmail and Outlook
For the way you work
Mothernode CRM gives Outlook and Gmail users the convenience of accessing customer and contact data directly from within their email client with the Outlook Add-in or the Chrome Extension for Gmail.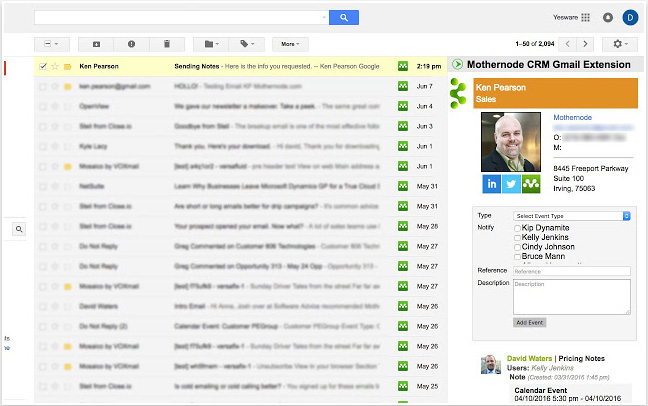 Online Registration
Turn Registrations into Lasting Customers
Trainers, speakers, consultants and event managers can harness the power and efficiency of Mothernode's Event Registration platform. Design beautiful registration templates, accept registration payment and use Mothernode's marketing automation for upcoming event announcements and long term follow-ups.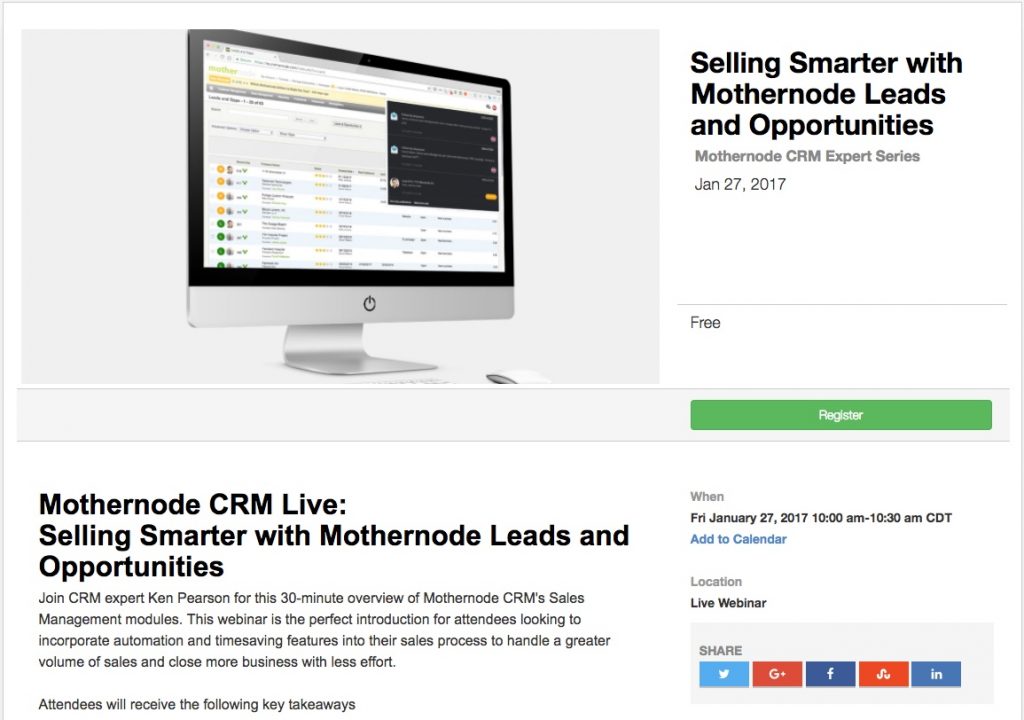 Important: Disclaimer Notice
Mothernode CRM is NOT affiliated with ConstructConnect®, CMD, iSqFt, BidClerk or any other subsidiaries or organizations related to providing project information. ConnstructConnect® is NOT a partner or reseller of Mothernode products and services and Mothernode is not a partner or reseller of ConstructConnect® products and services. A Mothernode CRM Sales and Marketing Edition subscription (or greater) is required for ConstructConnect® compatibility. Contact your ConstructionConnect® representative for a full understanding of your integration options. Mothernode CRM's ConstructConnect® interaction requires an active ConstructConnect® Insight subscription.  For more information about ConstructConnect® and their products click here. For more information about Mothernode CRM and its compatibility with ConstructConnect® click here.
Try Mothernode or Get a Guided Tour
Interested in learning more about what Mothernode CRM can do for you? We've got a few ways for you to find out.