FREE GUIDE:  BEGINNER'S GUIDE TO WHITE PAPERS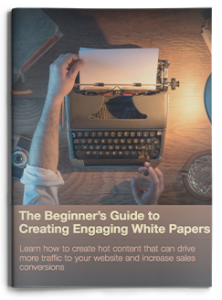 The Beginner's Guide to Creating Engaging White Papers.
Everyone is always looking for free advice, so give your customers and prospective buyers exactly what they want. Create content-rich white papers that emphasize your value as a service provider and industry leader.
This guide will teach you:

How to select compelling content.

How to write credible material.

Interviewing SMEs.

How to become an SME.